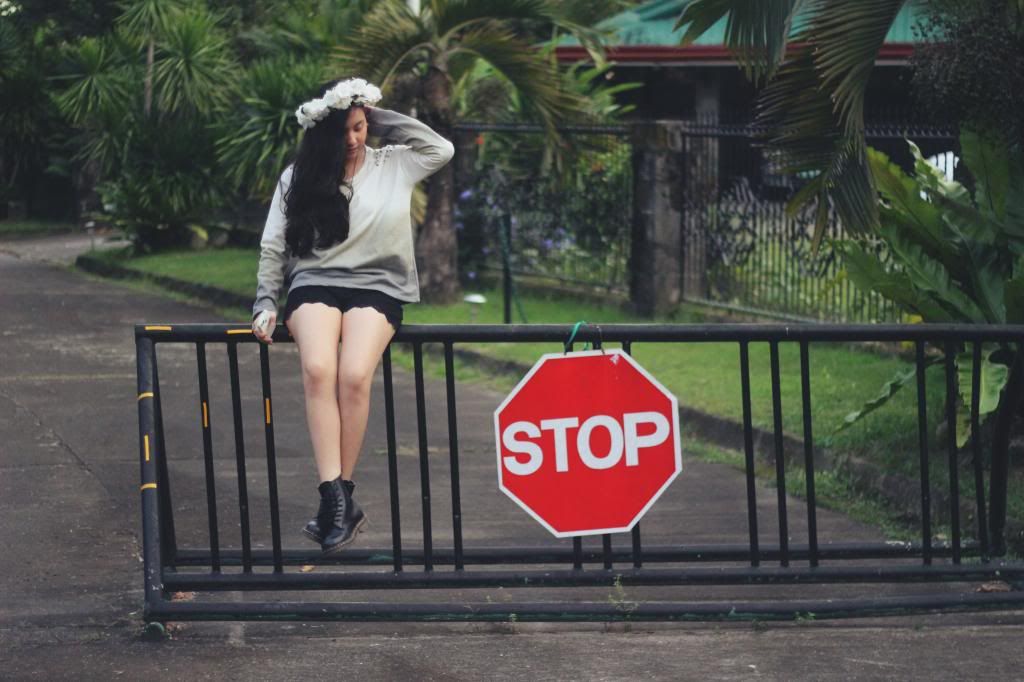 top & shorts - zara * boots - doc martens * flower crown - indiestructible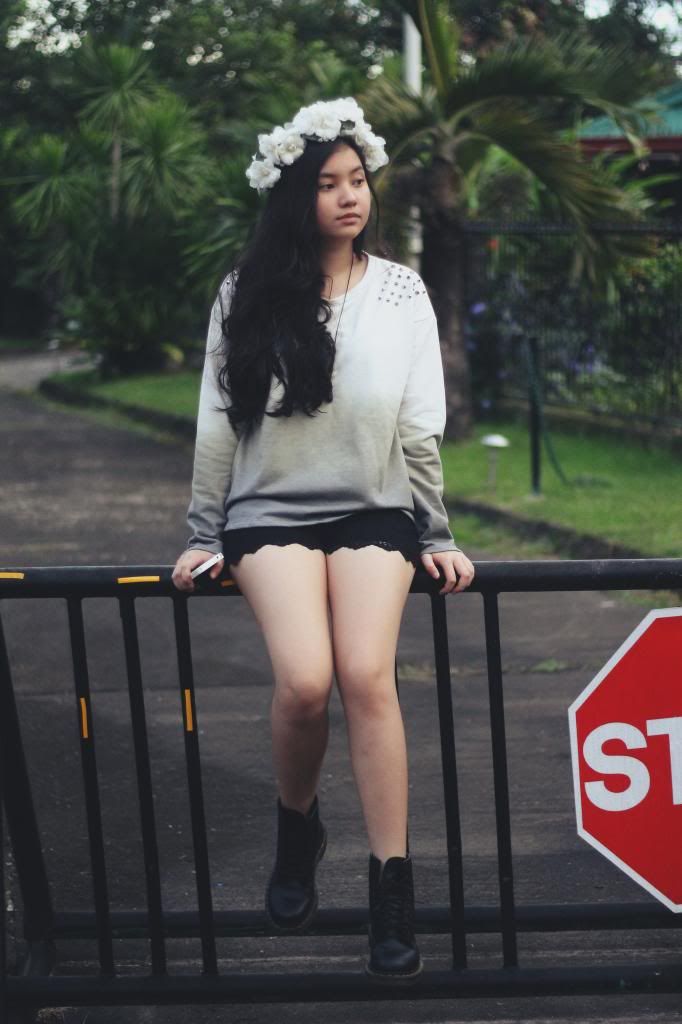 I was pretty excited to start wearing the sweater Chesca had given me, so I took the PA my mom had hired for me (I'm not as stuck up as that makes me sound! My mom was just tired of having to work with me for Indiestructible) outside and taught him
(or her, rather)
the basics of photography. I think they turned out pretty well! I've always been joking around saying I wanted my own personal photographer
(however stuck up that sounds)
, so I guess I kind of do now!
I'm really in love with the studded details and the ombre effect the sweater has. I could just throw it on and not worry about looking under-dressed whenever I felt too lazy to plan an outfit. It's really a versatile piece - or at least in my opinion.
As for the flower crown, it's something I made for
Indiestructible
. I was experimenting with different kinds of flowers and that's what I ended up with. If you're interested in purchasing it, you can attend the
BOHEMIA festival on the 17th or the 18th of November
. I will be there, selling other flower crowns, bracelets, clothes, and more! :) I'm really really excited about this event as it's my first bazaar ever + it's a Coachella-inspired event. Local artists will be performing, there will be film screenings, and a whole lot of other stuff so I highly suggest you guys attend if you can! :)
It will be held at the NBC Tent in Taguig City. I will be there around 8PM on the first day. :)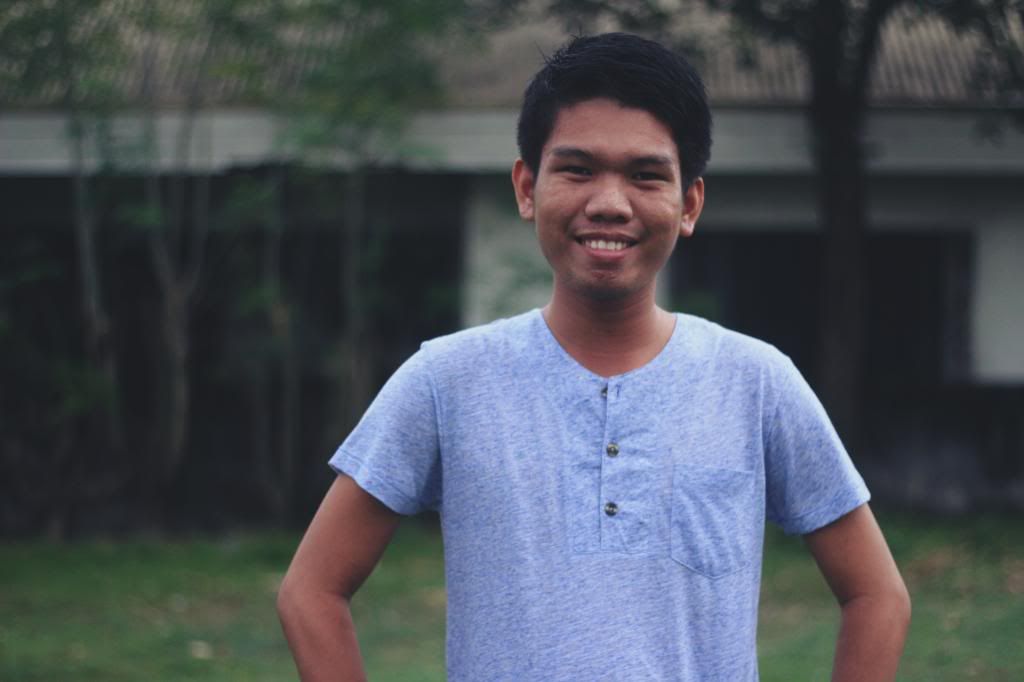 Aaaaaand
meet Juicy, my personal assistant. I think it's pretty weird for me to have a PA because I'm only fourteen, but it's nice to have a helping hand when it comes to my mini-business. I took some photos of him too (most of which could be considered outtakes) and he poses better than I do.
Vogue, anybody?