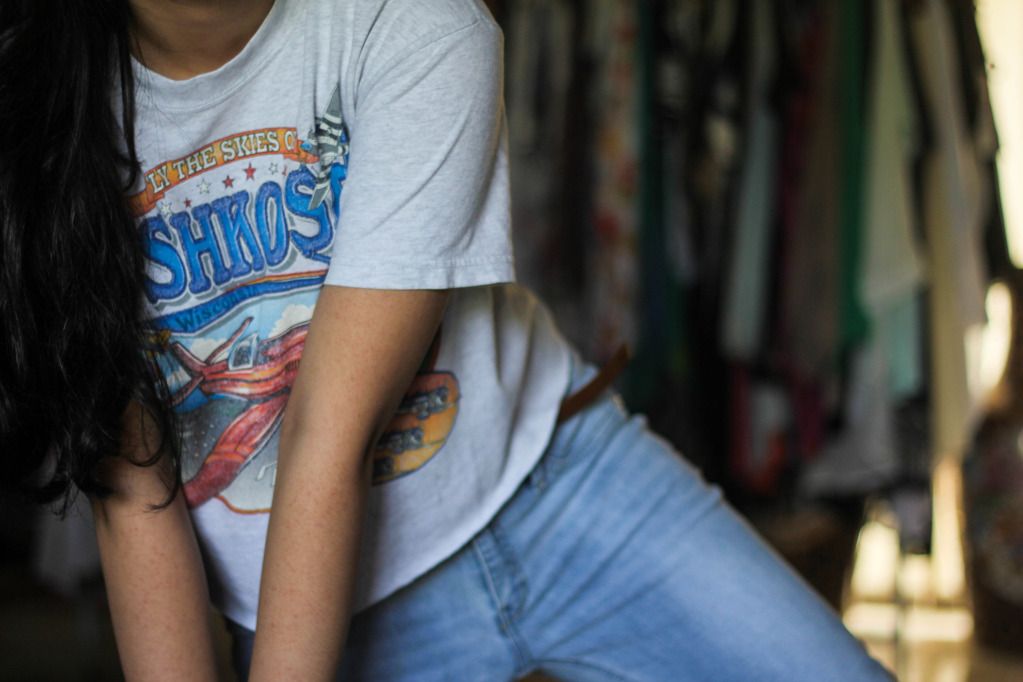 Check out the keratosis on those arms. Check
them
out!
Skin problems aside, I am quite frankly obsessed with this shirt I stole from Neil Boyce's closet and cut up. It makes me feel like
Megan Fox and that time she wore her step-son's shirt
, except less sexier and a whole lot chubbier.
This shirt is really comfortable and it actually goes with a lot of things, so I suggest you guys try checking out your brother's closet
(with his permission of course... I don't want to get blamed for your snooping!)
for some old shirts and cut them up however you want to. I was actually going to cut holes around the shoulder part of this shirt but decided against it to keep it simple. :) You can cut out the back portion into a heart or something too, if you'd like. Whatever floats your boat...
It's actually easier than you think, so I might post a DIY tutorial soon if I don't get too lazy. :P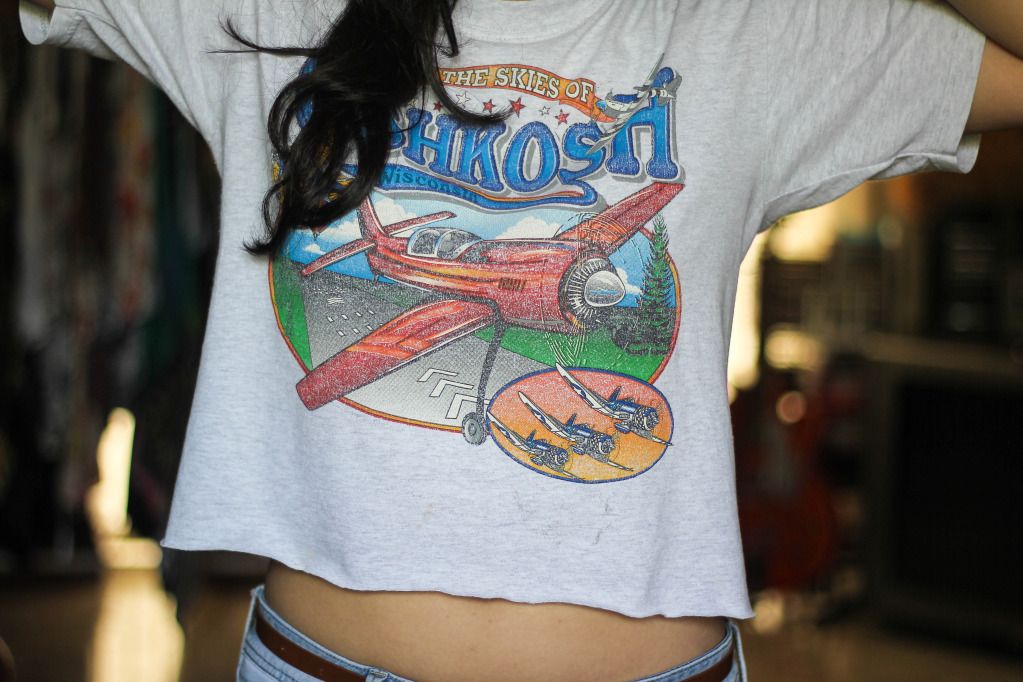 The line I cut looks a bit wavy here, but it's a lot straighter in real life. It just tends to curl up due to the thinning fabric at the ends. I probably look extremely ridiculous, but I'm slowly getting into this whole
'shop in the men's section'
trend. I may or may not start stalking my brother's closet for his old clothes so I can cut them up and just be
DIY-licious
...
The men's section of stores usually have the best t-shirts ever, so if your brother is unwilling to share his blessings,
smack him in the head and throw a fit til he gives it to you
you can always check the men's section of Forever 21 or any other store of your choosing. It's okay... You can do better than your brother's taste in fashion if he starts acting like a selfish prat!
With that aside, I bought two new books
(plus a journal)
and brought two ones back home. I left them in my room at my dad's place
(which my dad added some drapes to!!!!!)
, so I haven't been able to finish reading them. I definitely missed taking photos so I figured I'd do some kind of book haul just for kicks.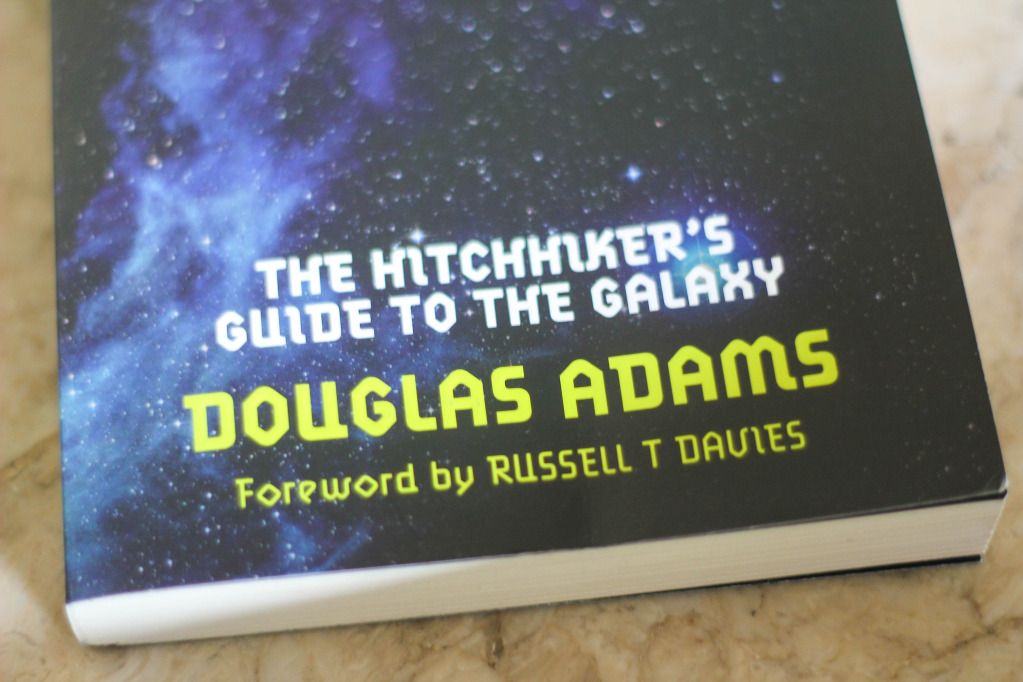 I'm currently reading this. I've heard a lot about this book before, so I got really excited when I saw it at a shelf in Fullybooked. I watched the film version starring Martin Freeman
(who is so ADORABLE in it by the way)
and Zooey Deschanel the other day, and it thankfully gave me the necessary motivation I needed to continue reading this book. I was starting to get bored half-way through, which is definitely not a good thing for me. I usually end up giving up on reading whenever that happens...
smh
.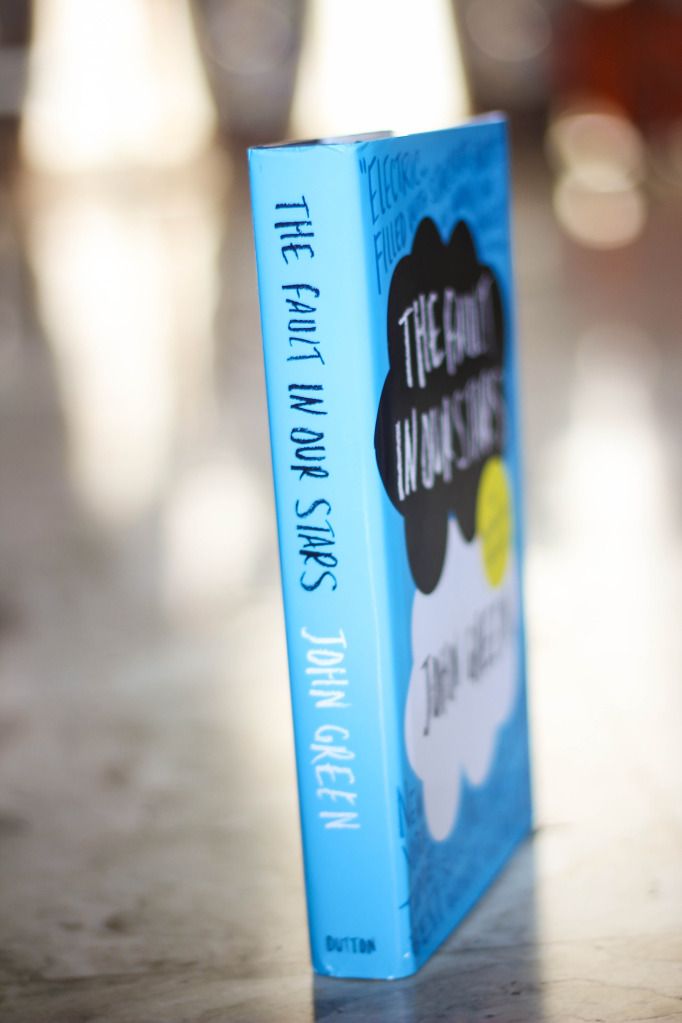 I've been meaning to buy this book for the longest time
(I remember putting the book down the first time Alex and I saw it at the mall a few months back)
, but I never really got around to it until about a few weeks ago. I'm pretty excited to sink my teeth into this book because a lot of people seem to love it. Hopefully it's not the typical John Green book with a gawky teenaged boy and a free-spirited teenaged girl who ends up dying...
I'm ready for some zombie ass kicking.
I intend to bring this book by Keri Smith along with me to my trip to Australia this September. Keri's like, the epitome of creativity, so I'm hoping this book will help me make my trip to the land down under a little more artsy than planned.
And finally, here's my new journal.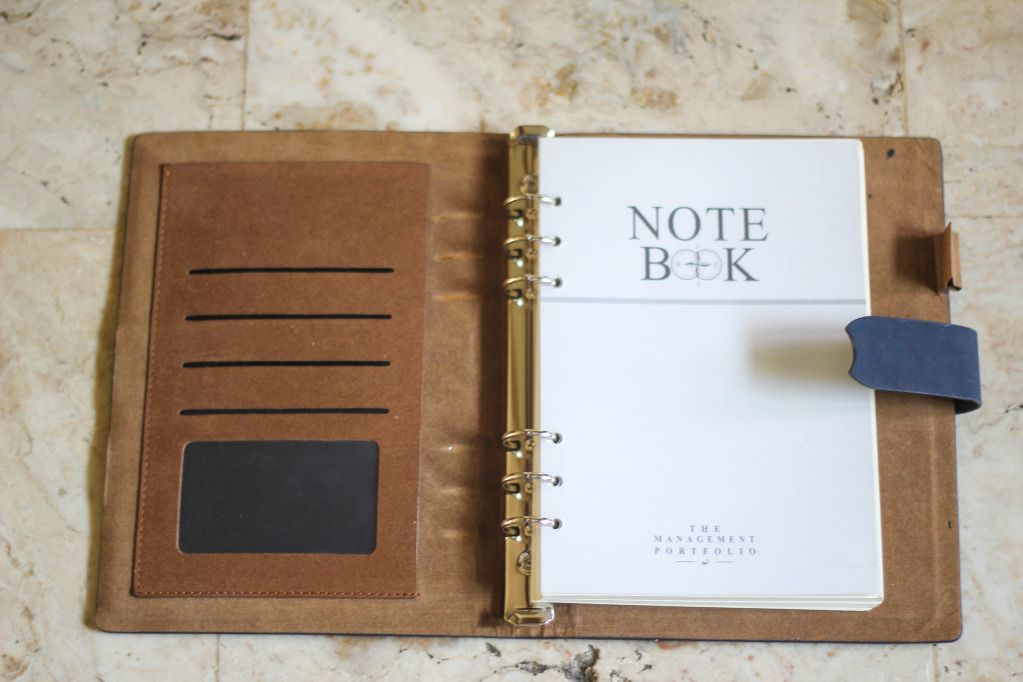 I'm pretty sure I'm going to end up using it as something else
(I haven't figured out just what I'm going to use it for)
but I really like the Chinese
(is that Chinese or am I stupid?)
writings on the side. It probably means something ridiculous like soup or
'you just got duped into buying another notebook,'
but I wouldn't know.
Oh well.