This song has been stuck in my head all day...
Blame Bieber
. Anyway, I went to the mall with my partner in crime, Chesca, to watch a movie. We didn't do anything other than that that was worth mentioning so on to the outfit post.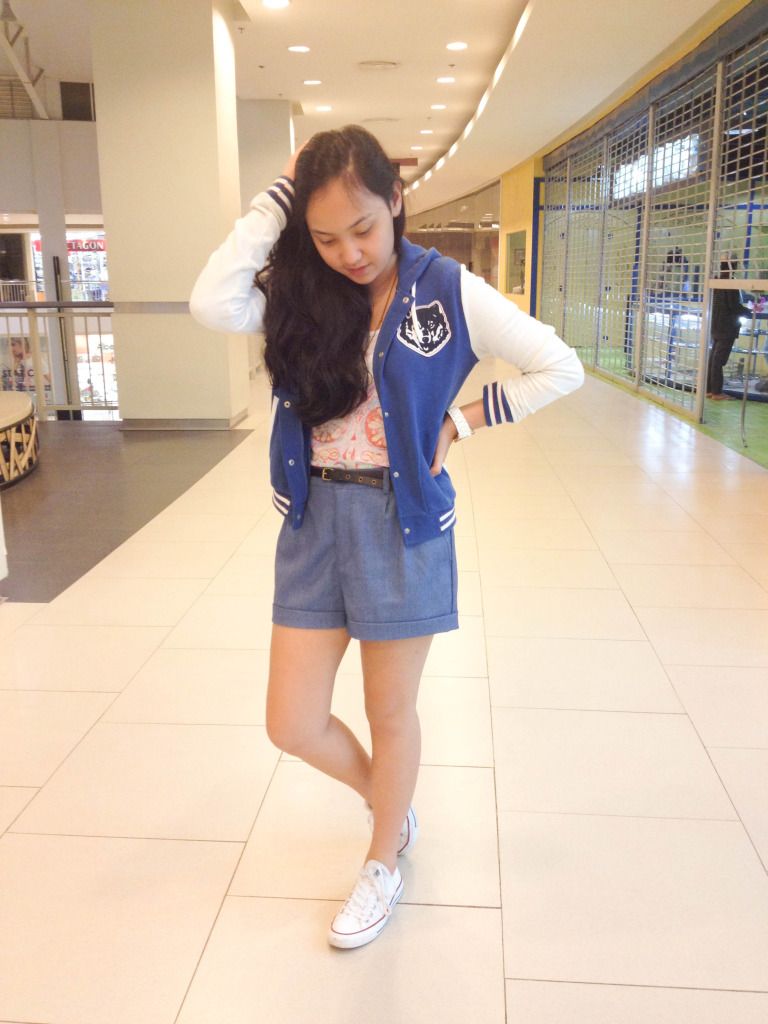 This was a very lazily put together kind of outfit. The rain's making me far too lazy to dress up properly, so I'm settling for comfortableness and warmth over my usual style. Nothing special really, if you ask me. :) The photos were taken right after we watched
Step Up: Revolution
(which was brilliant in terms of choreography, but everything else was just meh) around the mall's closing time.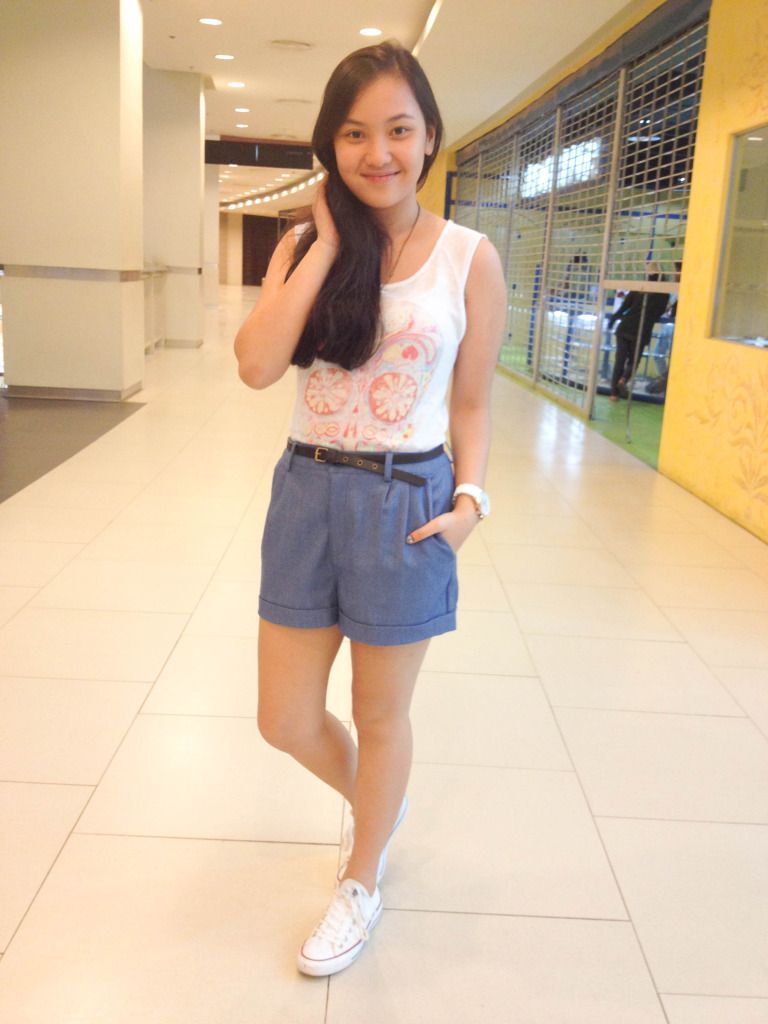 top - zara // shorts - h&m // jacket - topshop // shoes - converse // watch - giorgio armani
My go-to shoes will always be my trusty pair of white converse. They go with pretty much everything, and it makes even the most formal of outfits slightly more casual to keep the whole feel of the outfit balanced (if that's what you were going for, that is). I'd like to point out that the design on my top is actually a sugar skull, of which I am currently obsessing over. I bought it about a month ago but I haven't really been able to find a "good enough" match for it so it was just hanging around with my other clothes until today. The design's kind of faded, but I think it's supposed to be that way... Hahaha.
MY BEAUTIFUL NEW WATCH THANKS TO MY PARENTS.
I can't even. I'm seriously fangirling over this piece because it's such a classic. I don't exactly like wearing watches, but this certainly adds
jazz
to even the simplest of outfits (such as the one above) so I have a feeling I'm going to be wearing this a lot. Expect to see this watch in a lot more of my future outfit posts. :) That's about it. I apologize for the extremely awful writing in this post (or my whole blog in general), so here's Justin Bieber's catchy new-ish song to make up for it.