Dropped by a really pretty (albeit hidden) store for the first time yesterday. It was suggested to me by one of my co-PFB members,
Cheska Balingit
.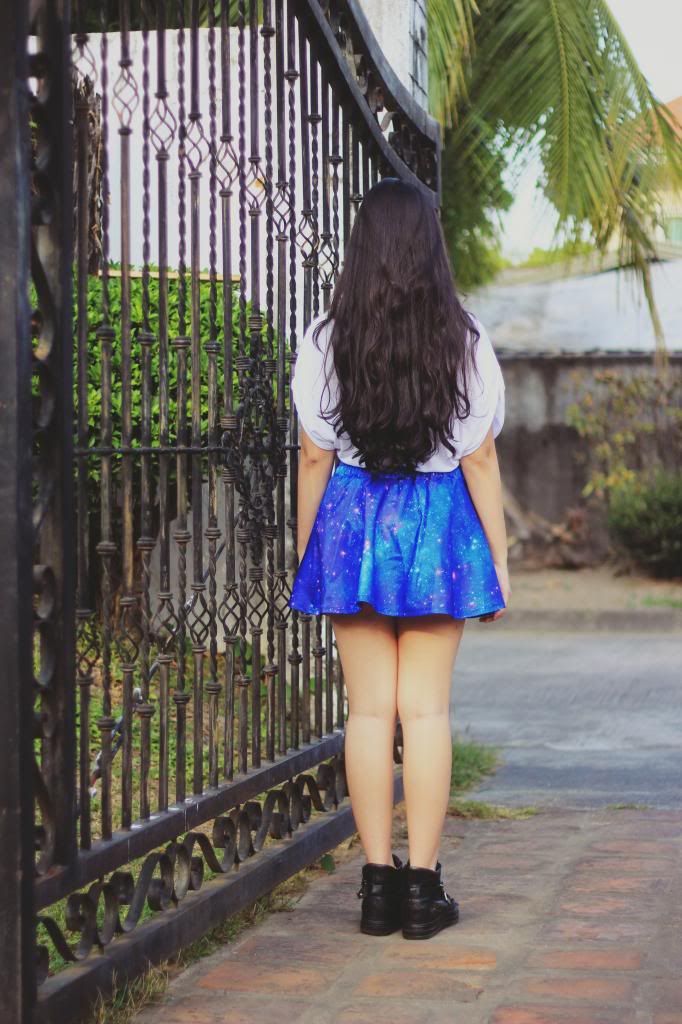 Tucked away in the mall I used to visit frequently as a child, my new little secret haven is filled with the prettiest floral (or for this case, galaxy) skirts, graphic tees, dresses, shoes, and a lot of other cool stuff you'd think are only available in stores such as Forever 21 or Topshop. I find that it is more often the most obscure places that hold the prettiest and most unique pieces.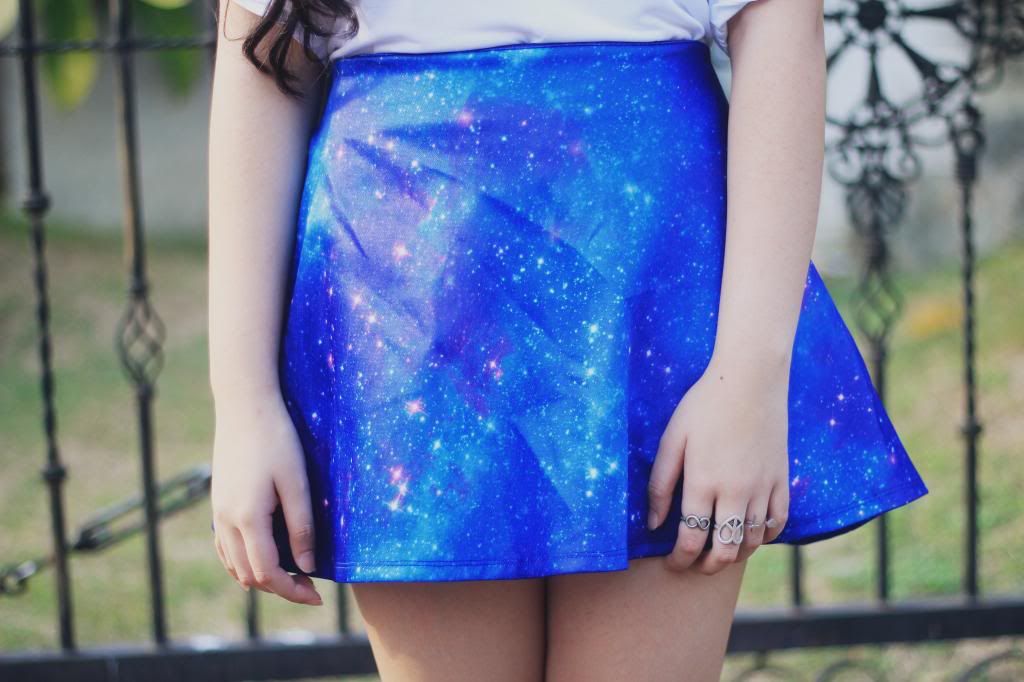 I'm a little late to the whole galaxy trend thing, and the reason behind this is I never really found anything I liked with a galaxy print on it. That was until I laid my eyes on this pretty skirt, of course.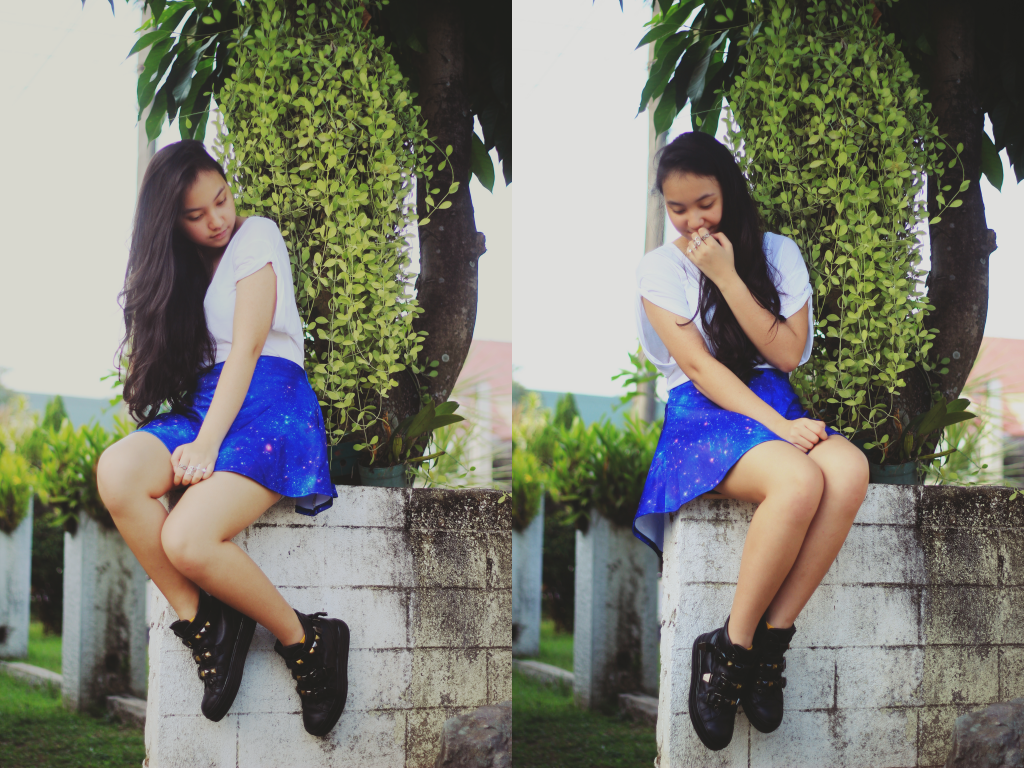 And yes, I am wearing shorts underneath my skirt. Have a good day everyone.